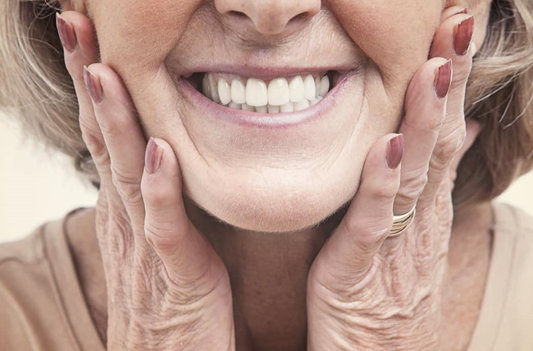 Have you lost essential teeth?
Is the tooth loss affecting your quality of life?
If yes, then getting dentures is an excellent choice to overcome significant tooth loss. At Dr. Balwan Singh's Clinic, we offer various high-quality and affordable dentures in Basai Chowk, Gurgaon. Hence, we rank in top-most positions when users search for the best denture clinic in Gurgaon.
Dr. Balwan Singh is one of the best Dentists in Basai Chowk, Gurgaon, with 12+ years of experience. Moreover, Dr. Balwan practices at his advanced dental clinic in Gurgaon. Because of Dr. Balwan's expertise and kind nature, patients prefer him for dental treatments.
Read on to know about dentures, their cost, types, procedure, and more.
What are Dentures?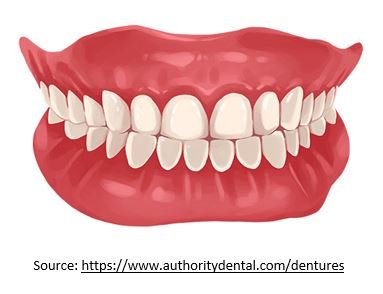 Dentures are artificial, removable teeth appliances that are used as a replacement for missing teeth. They are placed on an acrylic plate inside your mouth. These cover your gums and bone and enable the normal functioning of your mouth. Dentures are made-up of porcelain and acrylic resin.

Porcelain dentures seem more natural and easily match with the remaining teeth. If dropped, porcelain will break easily and wear down the remaining teeth. Hence, they are widely used as complete dentures than partial ones. On the other hand, Acrylic resin dentures are light in weight and easy to adjust. They fit correctly and make the jaw movement smoother.
What is the Cost of Dentures?
The denture cost varies widely depending on the materials used, the fabrication time, and the dentist's experience. We ensure you will receive high-quality and cost-efficient dentures at our clinic.
Who is the right candidate for dentures?
Ideal candidates for dentures are individuals who have experienced significant tooth loss and have enough healthy gum tissue and jawbone.
If the patient has lost one or two teeth, a dental bridge may be the best alternative. Depending on the patient's choice, the dentist may recommend a full or partial denture if they miss multiple teeth.
Types of Dentures:
Partial denture: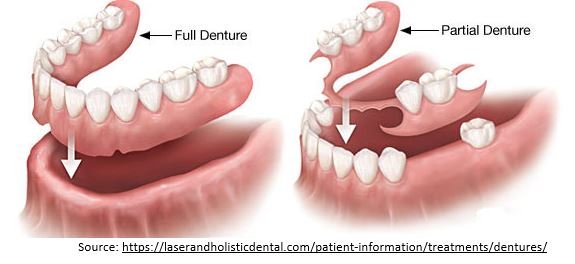 You might need a partial denture if you have one or few teeth missing. Partial dentures replace missing teeth attached to artificial gum connected by a metal framework, which helps to hold the denture in place.
Complete denture:
If all your teeth on one arch are missing, then you'll need a complete denture. Complete dentures fit over the upper teeth, roof, and lower teeth placed like a horseshoe. Most older people have full dentures.
How are Dentures placed?
Step 1

Your dentist will first take the impressions of your jaw. It will help analyse their association with one another and whether they have spaces in between.

Step 2

Further, your dentist will prepare a wax model to check the fitting.

Step 3

Then, a final denture is made with the wax model.

Step 4

The patient is made to try the final dentures. If necessary, your doctor will make adjustments.
Advantages of Dentures:
Dentures can boost your confidence.
Improve your appearance and smile.
Support your facial muscles.
Support from dentures can improve your speech.
Dentures allow people to eat food they wouldn't be able to eat without teeth.
Dentures are highly functional and comfortable.
Dentures are easily removable, which will enable you to clean them quickly and thoroughly.
Seek the best denture treatment at Dr. Balwan Singh's Dental Clinic. So, don't wait; book an appointment with Dr. Balwan Singh.
Frequently Asked Questions:
Q. Why is it essential to remove dentures at night?
Dentists advise removing dentures to allow gums and bones to relax at night time. Removing bottom or top dentures will also allow the gum to come in contact with saliva considered good for an individual's oral health.
Q. What is the average age to get dentures?
While many get their first set of dentures between 40 and 49, the need to replace teeth becomes more as people age.
Q. Do dentures cause discomfort?
No, dentures are very comfortable. It is only at the beginning that patients may feel a slight discomfort as they are not used to custom dentures.